Create Your own Perfume Gift Certificate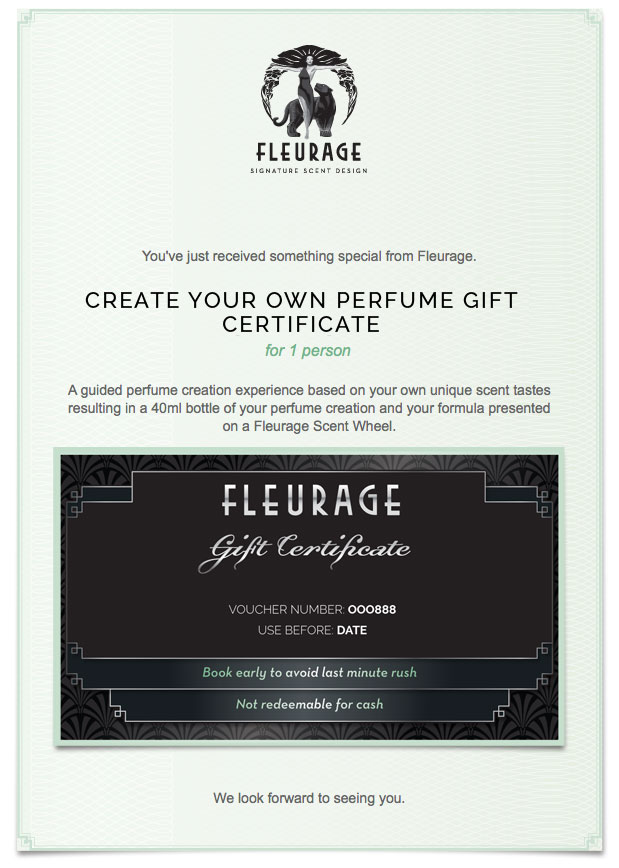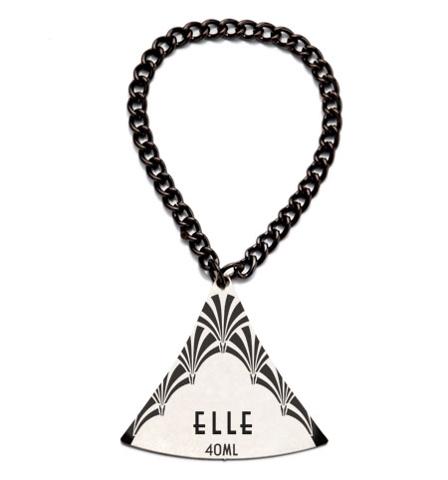 Location: Melbourne City, Victoria
There is no better gift than custom.
The perfect gift, organise this spectacular and rare experience for someone special. A personal, one hour session with a perfumer guiding the creation of a unique fragrance. You can bring a friend or partner to help or watch.
The Gift Certificate
Gift certificates are emailed directly to you. You can then forward the certificate on at the appropriate time or print it for personal gifting.
Boxed Presentation Certificate – Option – If you prefer, we can print your personally addressed certificate on luxury paper and place it in a tissue lined gift box ready for presentation. We include an information letter which explains the gift and what to do next for the recipient.
This option is available for selection on the next screen.
The Experience
A personal one hour session with a perfumer to guide you through the perfume creation experience. Explore the perfume ingredients and create your fragrance based on your own scent tastes. You take home a 40ml bottle of your perfume creation and your formula presented on a Fleurage Scent Wheel.
Custom name tag option
As an option we can print your name on a metal swing tag. We will use the recipients first name if purchased as a gift, or your first name if there are no recipient details. Please use the "Special Requirements" section on the following screen if you prefer another name. We prepare the custom tag before the session so it can be added as a crowning moment once the fragrance has been made.
Where
Sessions are conducted at our Scent Design Studio in The Block Arcade, 98 Elizabeth Street Melbourne.
Booking
Session bookings are best arranged through this site. Please arrange your booking at the earliest time to avoid disappointment near expiry of the certificate.
Please note
Bookings are subject to perfumer availability.
In the case of cancellation there is a fee of 25% and the balance is refunded to the purchaser.
Gift voucher must be used within their dates of validity or will not be accepted.
There is no refund on gift vouchers.
Bookings are forfeit if the participant is more than 15 minutes late.
Gift certificates are valid for one year.
Create Your Own Perfume™ is a system designed entirely by Fleurage and is exclusive to Fleurage.