Create Your Own Perfume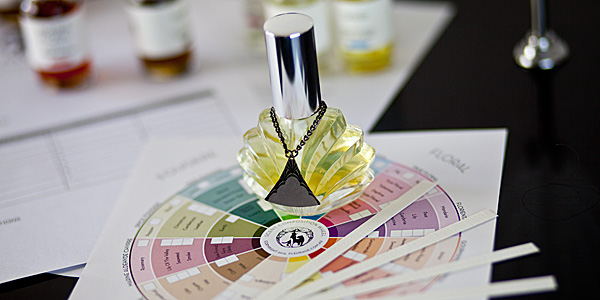 Varaktighet: 1 Timmar (cirka)
Plats: Melbourne City, Victoria
Individual scent profile
The experience begins with the Fleurage perfumer's personal scent analysis of each participant which reveals the scent family and type of perfume that is most suited to their tastes.
Explore the perfume ingredients
A simple set of questions will have you sampling from the area that is most likely aligned with your tastes.
All the ingredients have been specially selected to work harmoniously together. They are organised into the four major scent families floral, oriental, chypre and fougere. Each family is organised into base, middle and top notes.
Your formula is then created from your selection
From your selected ingredients with the guidance of the perfumer your formula is created and recorded on your own work sheet for you to take with you.
Create your fragrance
Add the ingredients. If you feel unsure about using the dropper, we are here to help. We check in with the fragrance to see how it is progressing to make sure you leave with something beautiful.
Your finished fragrance
The completed perfume – An Eau De Parfum ready for you to name as you wish. The fragrance will take 24 hours to settle. Your formula goes with your creation and we have a copy for you to refill at any time. This is the story about who you are and what you like, captured in your very own fragrance.
The formula is recorded on a scent wheel and the perfume can be re-orded. You can bring a friend to observe the process.